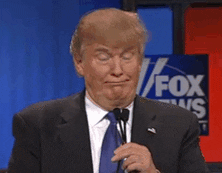 Trump's presidency might be second shortest in US history, says Ronald Feinman of Florida Atlantic University. William Henry Harrison holds the record for the shortest administration at 31 days. Trump looks set to beat that in just a couple of days; however, he has yet to outrule James A. Garfield, who was president for 199 days in 1881, but died "after terrible suffering and medical malpractice" when he was shot by an assassin. 
If Trump manages to eclipse Garfield, the next contender to beat is Zachary Taylor, who served 16 months and five days for the third  shortest presidential term in US history.
According to Feinman, who insisted that Hillary Clinton would win November's presidential election with a 49 to 44 percent electoral majority, Trump will be either impeached or forced to resign in a matter of weeks. After that, Vice President Mike Pence will take the reins, according to US law.
So why would that happen, one might ask? According to Feinman's blog post, the greatest sin of Donald Trump is failing to continue acting as US presidents did before him. Feinman cites the "abrupt ending of a phone call to the Australian Prime Minister, [US's] loyal ally in four wars in the past;" Trump's "seeming lack of respect for Germany's Chancellor Angela Merkel;" and "lack of strong support for NATO" as reasons for a possible premature ending to his administration. Feinman does not trouble himself to speculate as to whether the aforementioned respect and support are justified, though. He also names Trump's puzzling attitude towards the longstanding One-China Policy as another reason he won't be around long.